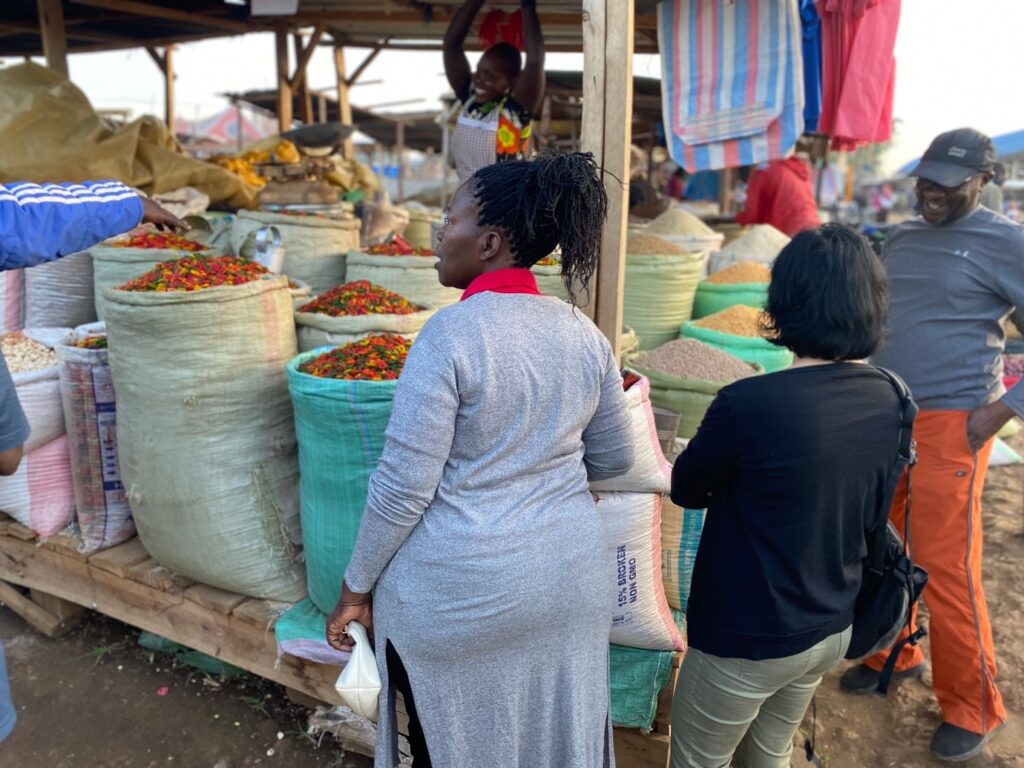 In an era of rapid urbanisation and increasing pressure on the complex infrastructures which support urban food systems, collaboration and knowledge-sharing across borders has never been more important. Recognizing the crucial role of cities in transforming food systems, AfriFOODlinks has set ambitious goals to foster collaboration between city officials championing food system transformation in twenty African and European cities.
Launching in 2024, city officials from 15 African cities and 5 European cities will embark on a series of city-city learning exchanges. The objective is to facilitate a robust platform for exchange between officials dedicated to championing food system transformation within their respective cities.
"I'm particularly excited by the fact that it's a platform that brings together different sizes of cities from the developed world and the developing world, so we are able to learn from each other.  We are able to adapt and exchange technology or good practices across board, and more importantly is the opportunity for capacity building." – John Sande, Senior Community Development Officer, Kisumu City, Kenya
The exchange program offers a unique opportunity for city officials to share local solutions and innovative approaches to tackling urban food security and food system sustainability. By delving into the experiences and actions of cities from different continents, food system advocates in local government are shedding new light on the importance of local governments in achieving national commitments to the right to food.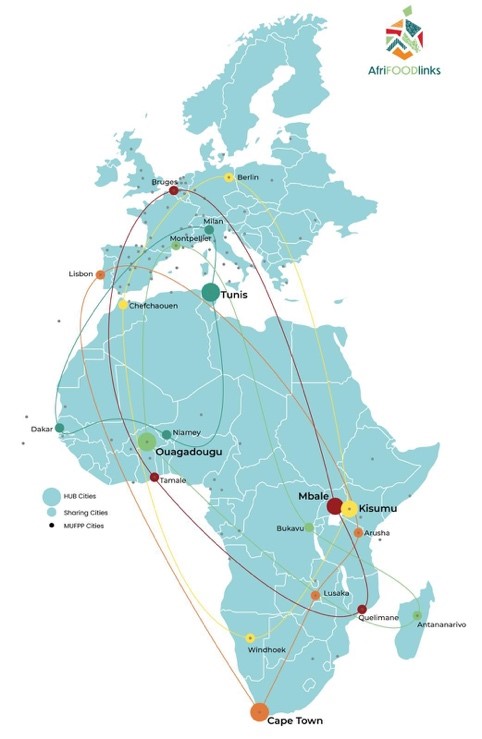 "It's really exciting to have African cities coming together to talk about our cities in a space that we've created and that we have control over. And so this really is an opportunity and it's an important space to be honest and reflective and to build networks" – Tamsin Faragher, Principal Resilience Officer, City of Cape Town, South Africa
However, the exchange programme is about more than just knowledge exchange, it supports actionable interventions. During each visit city officials will have the chance to witness first-hand the initiatives undertaken by their counterparts and will collectively design tangible pilot project interventions in their cities based on these insights. These pilot interventions will offer each African city within the network seed funding to bring these new solutions to life.
Through knowledge co-creation and seed funding, the AfriFOODlinks city-to-city exchange program seeks to foster a stronger global network of local governments focused on transforming food systems. Visits will start in February 2024 in the African network cities, and then shift to European city visits in 2025.
Explore
"Governance"